Home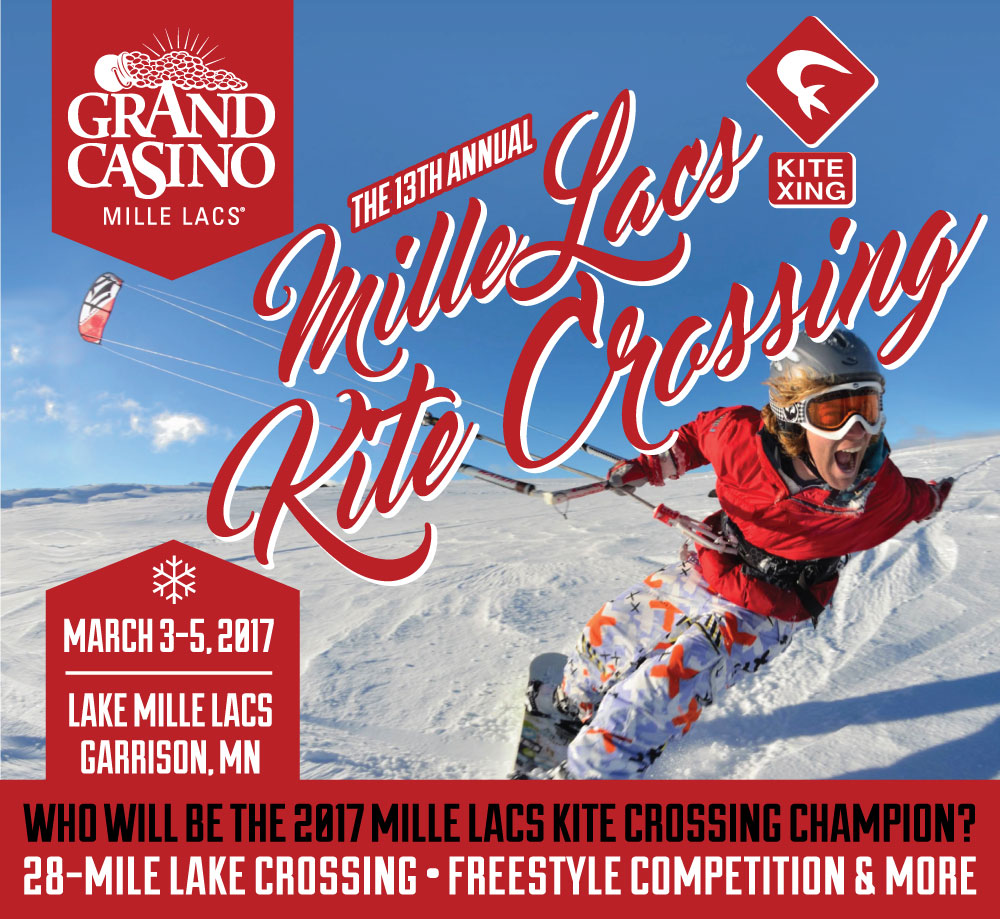 Kite Crossing 13 Online Registration will close Wednesday, 01-Mar-2017.
Accessing the Lake
The ice on Mille Lacs managed to survive the recent heatwave, but the Garrison Sports access that we have always used to get on the lake did not. We have researched several other options, but a final decision will be made after we monitor any changes over the next week.
Registration
We do recognize that digging out shorts, tee's and finding sunscreen in February may hinder thoughts of conquering another Kite Crossing, but now that Mother Nature has come back to her senses, optimism is lofting once again. To accommodate, we will continue to provide the early registration fee through next Wednesday. Late registration, available Friday evening only will be $80.
Lodging
There are still a few non-smoking rooms at Garrison Inn, so make your reservation promptly at 320-692-4050. Don't forget to ask for the kiters discount. Twin Pines has one room left, reserve at 320-692-4413. Grand Casino is only 10 minutes down the road, 800-468-3517. VRBO also still has vacation rentals, check them out at https://www.vrbo.com/.
Mandatory Kiters meeting at 9:00 AM on 04-Mar-2017
The race committee has scheduled the Kiters meeting for 9:00 Saturday morning. It is mandatory attendance to qualify as a starter. Instructions on application of chipped timing will be given at the meeting. For those driving to Mille Lacs that morning, please get an early start.
A Special Thanks to Grand Casino and all our other Sponsors:
---