Home
Welcome to the Fleet 8 web site, home of the most established windsurfing and kiting organization in North America.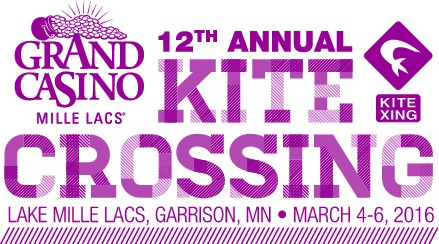 Kite Crossing XII Registration is Now Open!
With attendance averaging nearly 100 over the past two years, we have implemented some changes to help protect the integrity and safety of the event. Please help us out by reading and acknowledging the additional responsibilities of each and every kiter.
NO LATE REGISTRATION on Saturday. For those who do not register in advance through the website, you can only register late on site Friday evening at the Harbor Inn. Those registered in advance can check-in on the ice from 8:00 until 8:45, but we will accept no registrations on Saturday.
Mandatory Kiters meeting at 9:00 AM. The race committee has scheduled the Kiters meeting for 9:00 Saturday morning. It is mandatory attendance to qualify as a starter. Instructions on application of chipped timing will be given at the meeting.
On-the-ice-parking. With the popularity of the Kite Crossing, we need to control the impact of up to 200 cars by effectively spreading them out. Registered kiters will be allowed to park in the kiter venue, with up to 3 vehicles per group maintaining proper spacing between each group. Spectators will have designated parking slightly closer to shore. Event personnel will be available to assist you.
Kiters Q&A Meeting Friday evening. For the benefit of those attending their first event or who have minimal experience with the Kite Crossing, we will have a meeting Friday evening at 8:30 to explain and discuss what the BIG race is all about.
---