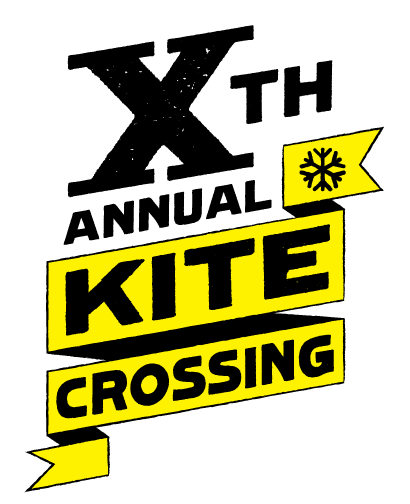 Notice of Challenge!
Xth Annual Mille Lacs Kite Crossing
Date: Friday through Sunday, Feb 28–Mar 2
Site: Garrison Bay, Garrison, MN
Event Format: A weekend of freeriding, endurance race, expression session, gear demos, instruction and more. Riders are encouraged to spend the weekend in Garrison or nearby. Registration includes the Welcome Party, On the Ice Festivities, Riders Party, and the Saturday Banquet.
---
Race Details
Race: Endurance race across Mille Lakes
Schedule: TBD and announced by the Race Committee at the Kiters Meeting
Categories: Ski Men, Snowboard Men, Ski Women, Snowboard Women, Juniors (16 and under).
Qualifications: The race is open to anyone willing to give it a try.
Format: The race will be a long-distance, kite endurance run. The Race Committee will determine the course based upon the conditions of the day. Details of the race are provided at the Racer's meeting. If you intend to race you must attend the Racer's meeting. We will try to provide a total distance of 16–28 miles. Snowmobile support will be provided along the course. Helmets are Mandatory.
Awards: Awards will be based on timed finishes and presented at the Awards Ceremony on the day of the race.
---
Agenda
Note: The majority of the agenda is determined by the event staff based on the conditions of the day.
FRIDAY:
All Day Free Riding—Garrison Bay
7pm–10pm Welcome Party & Registration—Harbor Inn
8–10pm Music Provided by Wailing Loons—Harbor Inn
SATURDAY:
8am Registration & Check in
9:30am Racers Meeting, Mandatory—Garrison Bay
TBD Kite Crossing 16–28 mile endurance race (wind permitting)
TBD Short Course & speed races
TBD Snowkite lessons and mini clinics
Ice bar, beverages provided by sponsors
Grilling, Kickball, Hammerschlagen, Tug a War, Winching
4:30 pm Daily Awards (if day of race)
7pm Rider Party
8pm Banquet
9pm Prizes & swag giveaway
10pm After Party on ice (Beverages provided; Music, Bonfire, Kiting & more!)
SUNDAY:
All day Free Riding—Garrison Bay
9:30am Racers Mandatory Meeting—Garrison Bay
TBD Kite Crossing 16–28 mile endurance race (wind permitting)
TBD Short Course & speed races
TBD Snowkite lessons and mini clinics
Noon–3pm non-wind events TBD
Grilling, Kickball, Hammerschlagen, Tug a War, Winching
3–4pm Awards & Closing Ceremonies
Registration Information
Advanced registration is appreciated and is vital to the success of the Kite Crossing.
Early Registration
(Due 2/21/14)
Standard Registration
(Due 2/26/14)
On Site Registration
Racer
$40.00
$45.00
$60.00
Non-racer/Guest
$30.00
$35.00
$40.00
The registration fee includes a registration bag of goodies, the Friday night welcome party, on the ice activities, insured riding over the weekend, Saturday night rider party with drink tokens and banquet, and your choice of a L/S tee or sweatshirt. We are offering a full zip, hooded version of the sweatshirt for an additional $10.
Advanced registration has ended. It is still possible to register at the site.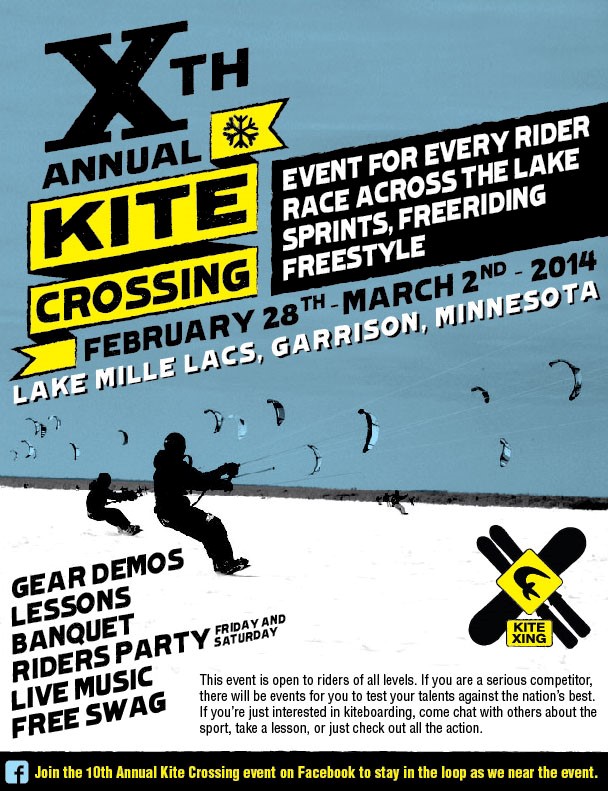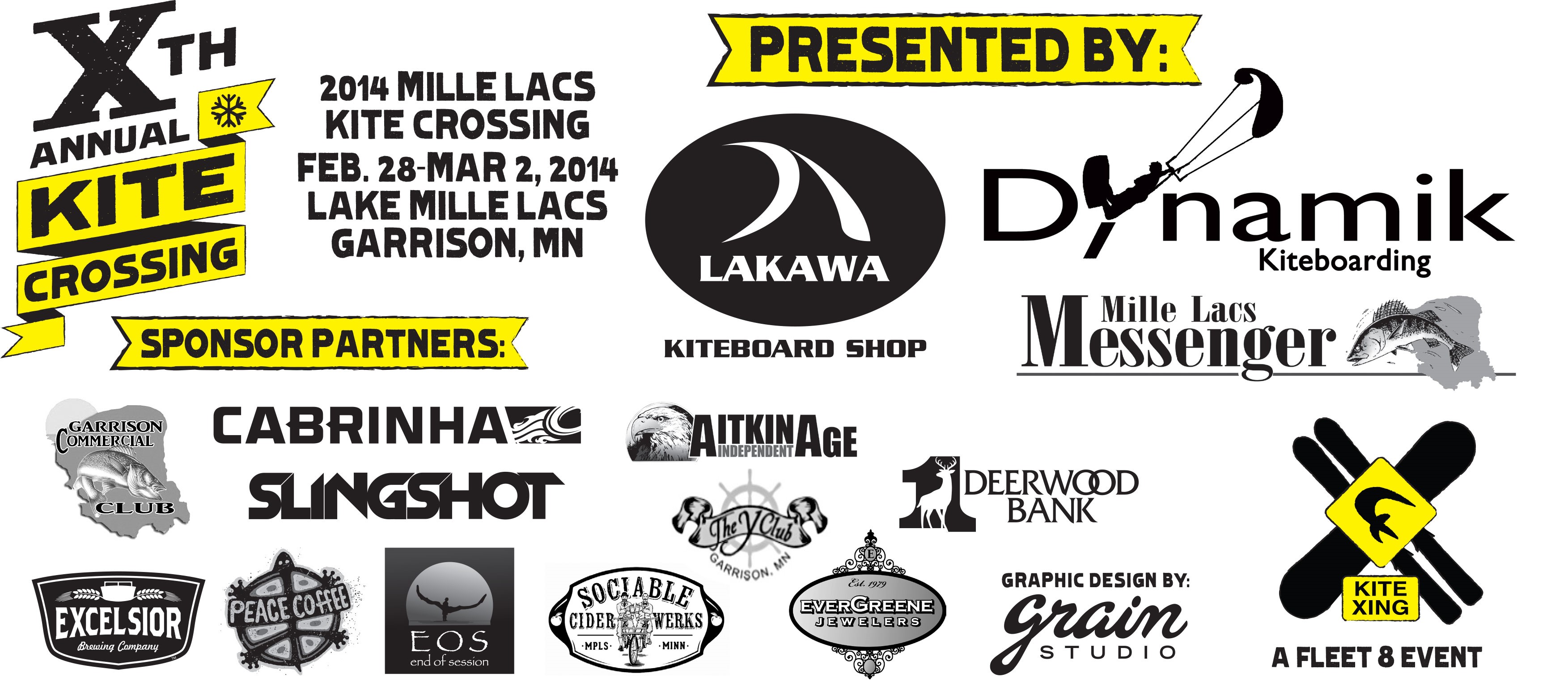 This year is shaping up to be an exciting event. The organizers of the 10th Annual want to recognize the history of the event and take it a step further to define the future of the Mille Lacs Kite Crossing.
Some great sponsors are coming together to bring in some great festivities. The organizers are focusing on making this weekend a great weekend independent of wind conditions. Hang with kiters from around the country, attend the parties throughout the weekend, compete in the Big Race or some of the other smaller races, attend free mini clinics, demo some new gear, or just hang out. Should be a great weekend.
Registration Info coming soon; Check into the Mille Lacs Kite Crossing Facebook page or back here for updates.
Lodging Options
Options Within Five Minutes of the Site
Garrison Inn & Suites: Jacuzzi suites, indoor pool & spa. 320-692-4050
Twin Pines Resort: Lodging, restaurant. 320-692-4413
Other Options
EconoLodge: Reasonable rooms, jacuzzi suites, continental breakfast. 800-839-7006
Grand Casino Mille Lacs: Hotel with indoor pool. 800-468-3517
Lake Mille Lacs Resort: Motel with indoor pool, restaurant. 800-657-4704
Also, there are quite a few options on the VRBO website for homes/cabins near Garrison.
Brainerd, MN is a short distance away and has considerably more options.
Contact kitecrossing@fleet8.com for more information.